Power Into the Future.
List Today for FREE!
Lead your dealership into the future with our seamless, all-in-one solution. No risk, all reward, list for free!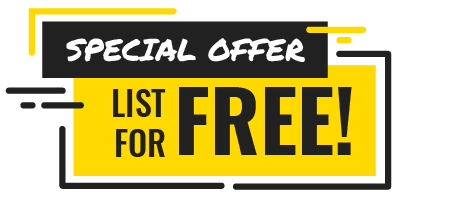 PER MONTH
No Contracts
No Hidden Fees
No Tiers
One Stop to Maximize Results.
No Risk. All Reward.
5

National SEO-powered listing platform

5

Major inventory exposure & online reach

5

First-party leads

5

Instant lead notifications
5

Easy inventory management

5

Supercharged selling builds your leads

5

Social sharing for additional exposure

5

Your own Dealer Inventory Hub
Free Customer Support is available 5 days a week to assist you!
Monday through Friday, 8:30am – 5:30pm CST
Questions? We've Got Answers
Is your service really free, what's the catch?
No catch! We recognize that we are new and growing and want to allow dealers to experience the difference of PowerSports.com risk-free and without long-term commitment.
Will the price change?
There are no current plans to change our inventory listing price. As more features are added, there may be new opportunities for you to do more with PowerSports.com in the future to put your dealership in the spotlight.
Can I really cancel anytime?
Yes! We want to serve you and your business, and this is one way we can help you manage your business as it changes.
How fast will my listings be live?
Once your inventory is loaded, it will be live instantly.
I already load my inventory elsewhere. Can I feed listings to PowerSports.com?
Yes! We're happy to work with any inventory provider to automate your inventory listings. Just share your inventory provider and we'll do all the work to set everything up. No hassle.